Duplicate Bridge in Victoria
Marc started playing Duplicate Bridge in Nanaimo with his friend and fellow BWF umpire Mike Walker. They quickly both got hooked, and started to play together every week.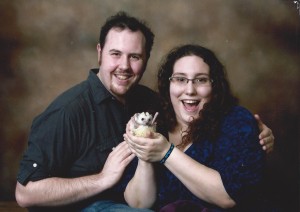 After moving to Victoria, Marc was supremely lucky to be paired with Roy Sadd, a very bright and patient young player.
Roy (who runs his own Bridge Club) soon took on the role of Obi-Wan and Marc that of his Padawan, and Marc quickly realized that the more he learned about bridge, the more there was to learn …
Party on the Potomac
Seven years later, enter on the Bridge scene at the Victoria Bridge Centre Ryley Breiddal, Jordan Tessarolo and Daniel Lyder. These three sharp young guns decide to form a team to try to qualify from District 19 (BC, Alaska and Washington) and go the "C Flight" of the 2016 North American Bridge Championships in Washington DC. Roy suggests Marc as a fourth teammate; Marc and Daniel partner up, and the four of them start practicing against the likes of Duncan Smith and Doug Fraser. In March, Ryley, Jordan, Daniel and Marc headed to Vancouver for the District qualifiers.
After a nerve (w)racking day and evening of bridge, the Victoria team won the qualifier 🙂 , and they were heading to Washington in July(unfortunately without Jordan who couldn't make it), where they carried the standard of Unit 431 and competed against the other 24 District qualifiers from across North America …
It was an exhilarating feeling, but the nicest surprise was the overwhelming support and encouragement from family, friends and the Victoria bridge community !

(Late celebrations in a Vancouver restaurant)
Here are some updates that Marc sent from Washington:
"For those of you who aren't familiar with the format, yesterday was a two session round robin (8 matches overall) with the 25 teams (one from each ACBL District) vying for the top 16 spots (and the rest being eliminated).
It was a pretty long day, with both sessions lasting 4 hours.
We had a bit of a rocky start in the afternoon session (we were blitzed by a team from L.A. that finished 2nd overall), but then our team started playing more solid bridge: we won 2 of the next 3 matches, and we were in the middle of the pack in the standings at the break. Ryley and Anne bid and made a Grand Slam that the opposite team didn't find, while Daniel and I pushed to a couple of close games that were also missed by the other side.
After a nice meal in a Lebanese restaurant (we are staying in a very pretty and diverse part of town), we all continued to play steadily, with more swings in our favour when Daniel and I made a couple more vulnerable games, while Ryley and Anne played solid defense against their opponents on the same hands. We won 3 of the 4 evening matches (including a win against the eventual 3rd place team from South Carolina).
We finished playing just before midnight, and we ended up in 6th place with 90 Victory Points.
We are now in the knockout stages, and our opponents for today (8 rounds against one team) are from NY-NJ. Daniel checked out the opposition on line late last night (who can go to sleep when you are as wired as we are?) and they have a pretty good pedigree… Go Team 19 Go 😉
Thank you again for all your support. I will keep you posted tomorrow."
"We were really looking forward to the matches for Day 2 and, on paper, we looked slightly better than the other team.
We started off slowly (like on Day 1), and did better in the second afternoon set, but we were still behind 52 points are the dinner break. A miracle was needed for the evening sessions, so spicy East Indian food was called for, and we managed to claw back 27 points (over half of our deficit) with one session to go. Unfortunately, things didn't quite go our way in the last round (I certainly dropped the ball a couple of times), missed opportunities prevented us from erasing the lead, and the qualifiers from NY-NJ moved on to the final 8.
Day 3 is another day, lots of bridge to come, other lessons to learn, but maybe a bit more relaxed …
THANK YOU TO EVERYONE FOR ALL YOUR KIND WORDS OF ENCOURAGEMENT."